We already know how Pinterest is important for your business.
Now let's take a look at the audience behavior statistics in Pinterest.
1. People who use Pinterest start the buying and planning process two times earlier than other consumers.
They're using Pinterest for active research, and they're taking more time to make sure they're getting their purchase right.
2. 80% of pinners prefer the Pinterest app to the desktop site.
Once again, our constant theme of  "don't neglect mobile" holds true here, too.
3. Visual searches increased 140% in 2018 from 2017, resulting in more than 600 million visual searches on a monthly basis. 
Visual search allows users to find products they like the look of, and see other similar options available to them.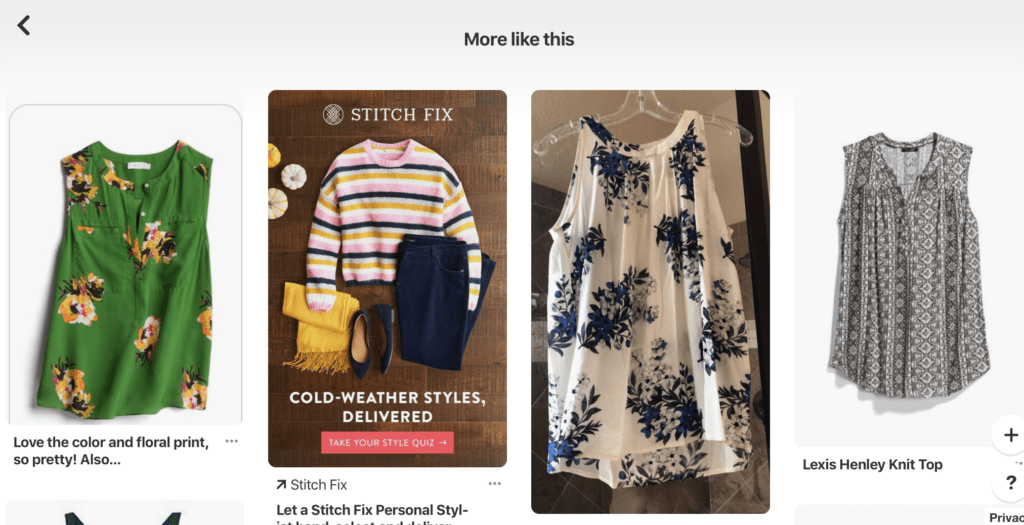 4. 11:00 pm is the most active pinning hour of the day, with around 6% of pinning happening at that time. 
As a fellow night owl and pinner, I'm not overwhelmingly surprised.
5. About 39% of female pinners will opt for Pinterest's search engine over traditional options like Google or Bring. The same is true for 48% of male users. 
This is a particularly important statistic because it shows that people are trusting the content on the platform and they're turning here first.
Let's take a look at the buying behavior you can expect from Pinterest users and what it means for you.
6. The average order value of sales that come from Pinterest is $50.
This is currently higher than any other social platform.
7. 47% of Millennials on Pinterest purchased something they'd pinned. 
This is 9% higher than on Facebook and 14% higher than on Twitter.
8. 67% of pinners will actually use the app while shopping in brick-and-mortar stores.
There is no stopping the Pinterest research train, even if you have the customer right in front of you.